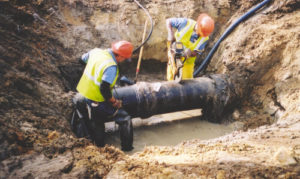 "The worker has a right to be proud of his work and the right to do a good job." – Dr. Deming, founding father of the worldwide quality movement.
No matter how clever or elaborate the design of a structure is, any construction project will ultimately be judged on the quality of the finished product. This is why CLS-Midway strives to be the best in the industry. Rigorous QA checks and inspections are performed throughout the course of every project. This ensures that the customer will receive only the highly quality product available.
To achieve quality, there is no substitute for leadership. The Project Managers and Foreman at CLS-Midway take pride in their work and work to ensure that the jobs are done to the upmost quality.