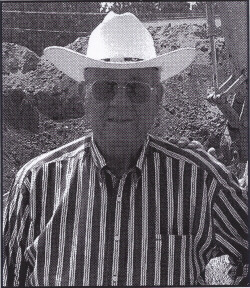 HISTORY
Construction Labor Services, Inc. was incorporated in 1981 under the name of Mobile Decorating Center, Inc.  by Melvin Pierce.  In 1985, the name went under a change to Construction Labor Services, Inc. or CLS (what the community normally refers to us as).  Deborah Bishop became Owner and President in May of 1996 carrying 100% stock in the company.  From then until the present day, Construction Labor Services, Inc. has become a major contractor in the field of Underground Utilities and Site work in Mobile and the surrounding areas.
Ms. Bishop knows that in order to run a successful business one must allow the wisdom of others to guide them.  Lee (Paw Paw) Jackson did exactly that.  He mentored Ms. Bishop and those that worked for her in his vast experience of 60 years in the Utility and Construction industry.  He was not only a mentor but a part of the CLS family for many years.
Up until September 2008, Deborah Bishop has run Construction Labor Services, Inc. out of the office located in the Midtown area of Mobile. After 13 years at that location, it moved to 4275 Frank Maples Rd, Eightmile, AL where new offices were built to be able to handle the growing needs of all of its affiliate companies.
As a small business owner, Mrs. Bishop has continued to develop in other fields as well.
B & B Trucking and Equipment Co, Inc. and Midway Materials were formed in March of 1998 to, as Komatsu equipment company stated in their Salute To A Customer issue, "B & B runs dump trucks for their (CLS) jobs along with hauling for other customers, while Midway Materials is their dirt pit and is also used to supply rock and gravel for CLS projects." In May of 2007, these two companies became subsidiaries of Construction Labor Services, Inc.
In April of 2002, Bishop Enterprises, LLC was organized for the purpose of "engaging in the business of buying, selling, exchanging, and/or marketing real property, and for any other lawful purpose."
ORGANIZATIONS THAT WE ARE ASSOCIATED WITH
Alabama DBE (Disadvantage Business Enterprise) Alabama AGC Alabama Utility Contractors Association Friends of Semmes Mobile Area Chamber of Commerce Courtesy of Mobile Area Chamber Earned:   Small Business of the Month, January 2001
Credits Due
Debbie and Randy Bishop both have seen Construction Labor Services, Inc. grow and succeed since it's beginning in 1981.  They have been quoted saying that there have been several sources for that success. "We work hard and offer first class work and service, but most of all, our success to the Lord.  We are truly blessed.